Introduction of SDU
Add Time: 2021-11-18 15:44:15 Hits: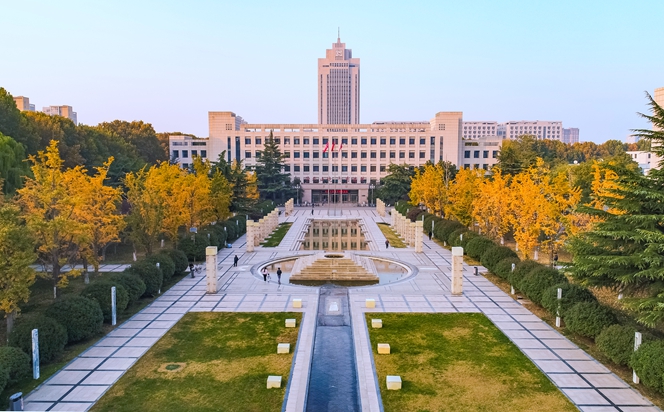 Shandong University, or SDU – under the direct jurisdiction of the Ministry of Education – is a key comprehensive university with a long and honorable history, a broad variety of disciplines, strong academic strength and distinctive characteristics, which has had a great influence both at home and abroad. In 2017, the SDU was chosen as one of the first group of China's high-level universities to be listed in the double first-class university program released by the central government of China.
Shandong University is one of the initiative universities of modern Chinese higher education. Its medical school, established in 1864, signified the beginning of modern Chinese higher education. Its main body – the Shandong Imperial College (Shandong Da Xue Tang) established in 1901 – was the second national university in China, after the Imperial University of Peking. Moreover, it was the first university in China to run in accordance with a chartered constitution.
For around 120 years, SDU has been following its mission to "nurture talent for the world and seek prosperity for the nation" and living up to its motto of being "noble in spirit, endless in knowledge". The university has cultivated over 600,000 talented young people of various specialties and has been making significant contributions to the country and to regional economic and social development.
Shandong University has developed by leaps and bounds in recent years. At present, 18 subjects have been listed in the top one percent of subjects in the Essential Science Indicators (ESI), an index showing the competitiveness of a subject published by the Institute for Scientific Information. In addition, five of the university's subjects – chemistry, engineering, material sciences, clinical medicine, pharmacology and toxicology – were listed in the top 1‰ in the ESI rankings. SDU has also established cooperation with nearly 200 universities in more than 30 countries or regions.
Shandong University's campuses are in the cities of Jinan, Qingdao and Weihai and they cover a combined area of over 533 hectares. The university currently has four affiliated hospitals and 15 non-subordinate affiliated hospitals. Its full-time student population totals around 67,000, of whom 41,879 are full-time undergraduates, 24,319 are postgraduates, together with 1,612 international students.
The university has attracted a large number of outstanding talent, including 4,530 full-time teachers. Among these, 21 are academicians of the Chinese Academy of Sciences or the Academy of Engineering (adjunct academicians included), 40 distinguished professors of the Chang Jiang Scholars Program, 12 winners of the Youth Project, 55 awardees of the National Natural Science Funds for Distinguished Young Scholars and 42 awardees of the Excellent Young Scientists Fund.
The university boasts 12 State-level scientific research platforms, as well as six projects in the national program for introducing talent for discipline innovation in colleges and universities. It is also home to six national talent training bases, four key social science research bases approved by the Ministry of Education, 64 ministerial level platforms and a large number of provincial key laboratories and provincial engineering technology research centers.
Shandong University is a comprehensive university in China with full-fledged academic disciplines. There are at present 12 general disciplines for undergraduates and postgraduates: philosophy, economics, law, education, literature, history, science, engineering, agriculture, medicine, management and the fine arts. There are 44 first-level doctorate programs, 51 first-level master's degree programs, 95 programs for undergraduates and 42 post-doctorate research programs – forming a complete system for the cultivation of first-class talent.
The growth of the university over the years has seen SDU rise to the forefront of many fields in China. In the 1930s and 1950s, when Shandong University was located in Qingdao, it was the home of many renowned scholars who subsequently enjoyed great success, especially in the fields of literature and history. To this day, Shandong University is well-known for its strong liberal arts programs and publishes the highly reputable academic journal Literature, History & Philosophy. These two periods are widely regarded to have laid a wonderful foundation for the university in natural sciences, enabling it to position itself among the most noted institutions in China.
In August 2015, SDU staged the 22nd International Congress of Historical Sciences, reputed to be the "Olympics of Historiography". This was the first time the congress was introduced to Asian, African and Latin American countries since its establishment. Another achievement was also made in terms of the numbers of participating registered countries, historians from developing nations and young scholars.
Since its merger at the end of the last century, the university's newly developed disciplines have all risen to the first-class level within the country and some are even known abroad. These disciplines include financial mathematics, crystal materials, condensed matter physics, colloid and surface chemistry, microbiology, reproductive medicine, cardiovascular, cerebrovascular function repair, new drug manufacturing, machinery, underground engineering and Chinese classical studies.
SDU has already set forth a grand educational objective to become a world-class university with Chinese characteristics by its 120th anniversary, with all its institutions standing at a new historic starting point. Faced with unprecedented opportunity, all faculty members, students and medical staff – in a pioneering and enterprising manner – plan to focus on the fundamental task of providing a moral education by advancing comprehensive reforms and improving the modern university system. With an already profound academic foundation and even more untapped potential, SDU is widely tipped to achieve its goal of becoming one of the world's highest-ranking universities.